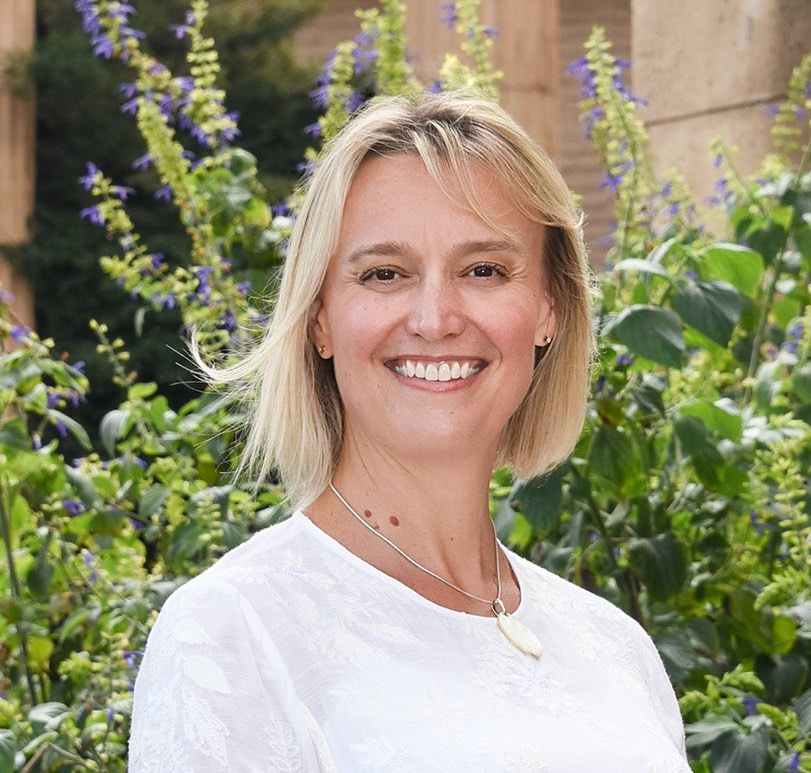 Jennie Tranter, AMFT, is an associate working under Dr. Marks' license who is able to provide skilled psychotherapy services at a slightly reduced fee.
Jennie comes to my practice with specific training working with young adolescents at Francisco Middle School and individual adults at the Liberation Institute. Previous to her MFT training, she worked for 20+ years in the world of corporate and government finance, and then spent 5 years as a life and career coach working with senior leadership.
Jennie works from a trauma-informed, relational space of deep listening, in an open, accepting, and non-shaming manner—welcoming of all clients bring to their sessions. She believes that each human being is perfectly imperfect in their own way. She holds a deep curiosity for her clients' inner worlds and an ability to hold space for difficult material without shame or judgment, seeing the patterns her clients' stories, beliefs, and feelings weave and sharing those insights and reflections in the process.
She is educated in and practices from a Depth Psychology and psychodynamic orientation, and brings her training and experience in AEDP, the Enneagram, mindfulness + inquiry, various somatic (body-based) practices, attachment theory, addiction recovery, and healing shame, as well as her multicultural and professional experiences, to inform work with clients.
In working with adolescents and teens, she includes play and art therapy as well, though welcomes creative and imaginal work with clients of all ages. She strives to be integrative and innovative in her approach, to meet all clients exactly where they are and empower them in their unique healing journey.
To work with Jennie, please contact her directly at the phone/email below.
International Coaching Federation, Associate Certified Coach
Associate Marriage and Family Therapist # 126585
Associate Professional Clinical Counselor # 9852
[email protected]
Phone: +1 (415) 639-0835